Collection: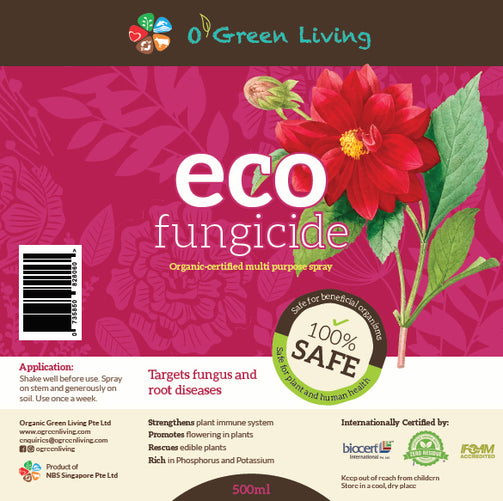 Collection:
OGL Eco Fungicide 500ml
OGL Eco Fungicide 500ml
Regular price

Sale price

$10.00
Crop Protection and Immunity Builders
Fungicide for plants
Targets fungus and root diseases

Strengthens plant immune system
Promotes flowering in plants
Rescues edible plants
Rich in Phosphorus and Potassium
Application:
Shake well before use.
Spray on the stem and generously on the soil. Use once a week.
 
Eco Fungicide for plants helps control many types of Fungal Root Diseases. In addition, it improves plant immunity.
Eco Fungicide is a combination of an organic extract and natural minerals used to control plant fungi using the recent concept of organic-mineral fungicides leaving zero residues.
Fungi constitute the largest number of plant pathogens and are responsible for a range of serious plant diseases. Most vegetable diseases are caused by fungi. They damage plants by killing cells and causing plant stress.
Sources of fungal infections are infected seed, soil, crop debris, nearby crops, and weeds.
Apart from controlling fungal pathogens, Eco Fungicide is rich in Phosphorus and Potassium hence acts as a wonderful plant nutrient improving the immunity of the plant to fight against fungal disease and root fungus.